Dedicated to engineering a better life for your building.
We offer technical building services for the entire life-cycle of a property.
Life-cycle services
ARE is a Finnish family-owned company with more than 100 years' experience in technical building services. We provide solutions and services for the full life cycle of properties, from the initial construction phase and maintenance to modernisation and renovation.
We work in close cooperation with our customers to find the best solutions, regardless of whether the project comprises an office, shopping centre, hotel, hospital or an industrial plant.
We focus on smart building technology to ensure energy-efficient facilities for our customers and comfortable indoor conditions for the end users – all implemented in a cost-effective manner.
ARE operates in Finland and in Sweden and has a total of 3.300 employees. ARE Group has a turnover of approximately €460 million (pro forma). ARE is part of the Conficap Group.
Solutions to exceed your expectations
Project execution and maintenance
– Heating, plumbing and ventilation

– Electricity, UPS and backup power
– Cooling

– Fire safety and security technologies

– Automation

– Fixed data networks for ICT infrastructure.
ARE Sensus
ARE Sensus® is a patented technical building system developed by ARE which meets the criteria for clean technology. Its low-energy centre controls all the energy flows in a building, reducing the need for purchased energy by 20–40% compared to conventional technology.
Energy and expert services
We evaluate your needs and build a tailored service package for you.
We optimize energy consumption and continuously improve the quality of property management in collaboration with our clients. If necessary, we propose new, energy-efficient, and cost-effective solutions.
Technologies
Our solutions combine pleasant properties and an ideal indoor climate with energy-efficiency, safety and eco-efficiency. This ensures that your property will maintain its value and profitability throughout its life cycle.
Technology enhances buildings. We are familiar with various fields of technology and the special requirements of different property types. Our customer-oriented approach and extensive experience enable you to reap the results of our work quickly. We get it right the first time.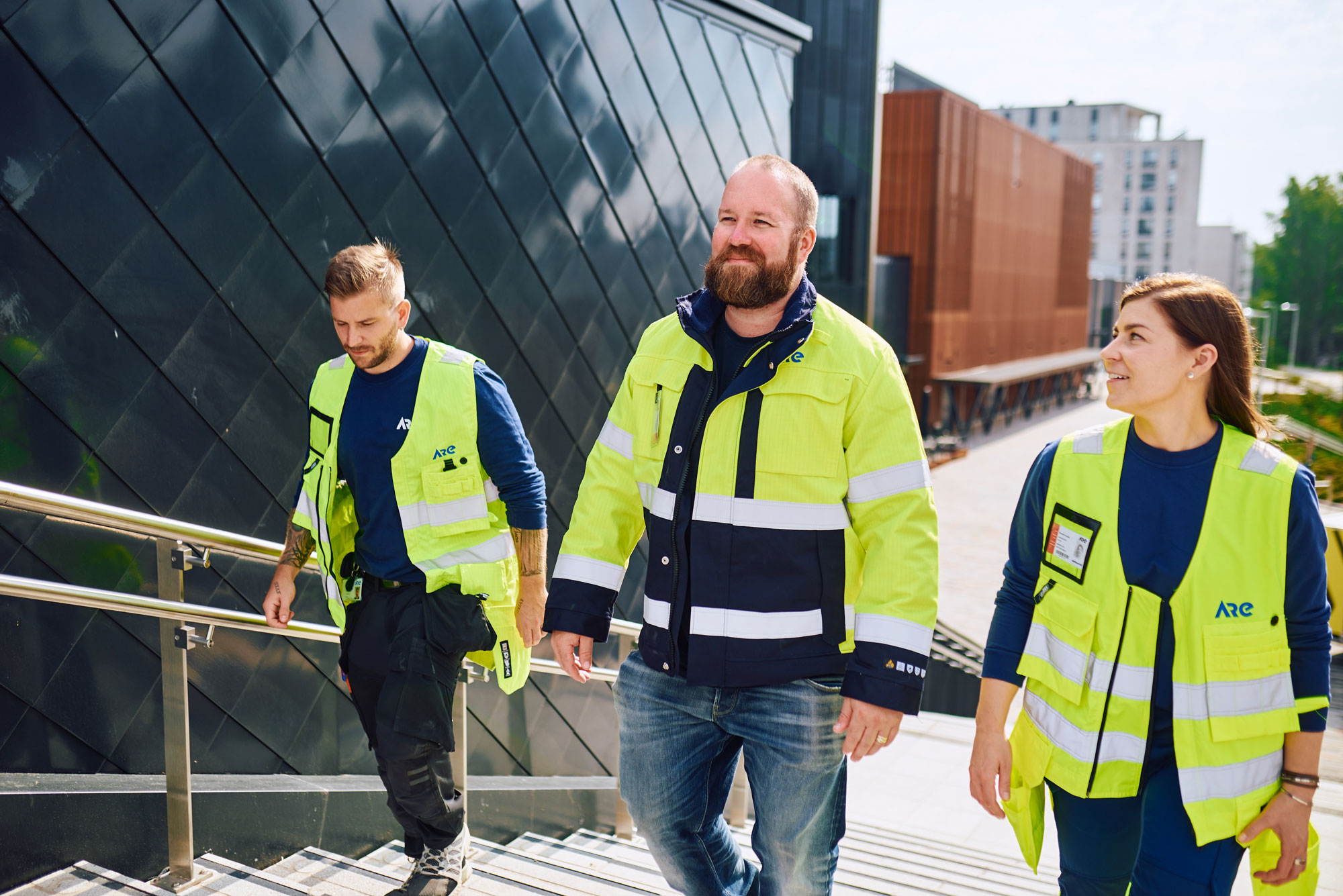 ARE careers, a great place to work!
We are constantly looking for new colleagues who want to develop our operations and work as part of our growing organisation.